Private investigators in England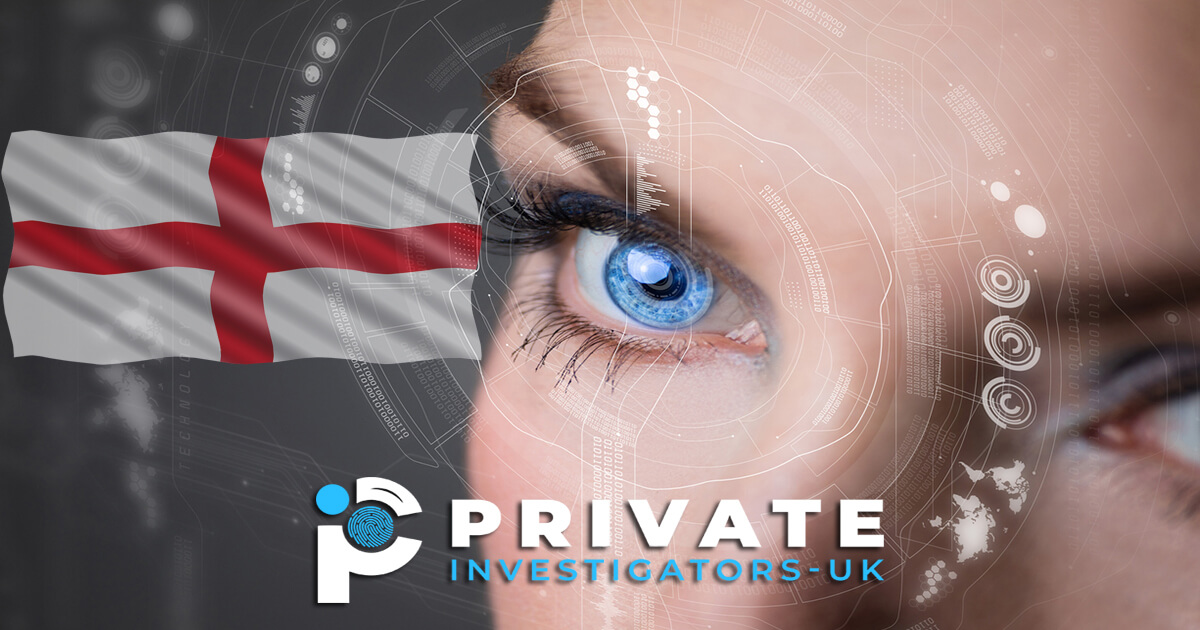 If you require the services of a private investigator in England then we can help. Our skilled and experienced detectives cover all counties in England and most areas of the UK. We are experienced in all forms of investigation and endeavour to help our clients wherever possible. Please feel free to get in touch with one of our team members and let us know the UK post code where you would like us to work; along with any other relevant information and your requirements. We will consider how we are able to help in your case and offer a free, no obligation quote.
There could be many different reasons which lead you to requiring the services of a private detective in England. Ultimately, our job is to document the truth and work in the best interests of our clients. We will aim to understand your requirements and seek the best and most efficient solution in your case. Please be assured that all contact with our agency is strictly private and confidential.
Private detectives in England
Private detectives have operated in England for hundreds of years. If you are in a position where the truth matters, private investigators are able to offer a vital service. When discretion and integrity matters, we can be trusted to uncover and document the truth for our clients.
The "bread and butter" of most detective agencies is personal surveillance. Personal surveillance typically involves following a subject, or monitoring their property/vehicle. During surveillance the subject might be followed in order to check and document their movements. A competent private detective will seek to capture high quality images or video as evidence of the subject's activity.
Surveillance can be used in many different circumstances. If you are seeking to gather evidence of infidelity for divorce proceedings, or investigate a cheating partner for example, then surveillance would be the most appropriate course of action. However, surveillance can also be used to gather evidence of cohabitation, or to investigate the legitimacy of personal injury claims.
During personal surveillance the detective will typically seek to remain unnoticed and make no contact with the subject.
Private detectives are often called on to provide many other different services besides surveillance, including bug sweeps, installing GPS trackers, or serving court paperwork. We aim to help wherever possible, please click through to the different pages on our website to learn more about each of the different services that are provided by us.
England's local private detective agency
We believe that local experience and knowledge makes all the difference when conducting an investigation. Using a locally based detective can greatly benefit virtually all types of investigation, and the advantages of using an agent to conduct surveillance in an area which they are familiar with are apparent to us. We provide the best and most experienced local detectives in England.
Each local area in England has its own unique characteristics and quirks. We believe that our clients have the best likelihood of success in their cases by choosing to instruct us and work with local detectives that are based in their areas. PrivateInvestigators-UK an extensive network of experienced and qualified private investigators, which allows us to offer full coverage across England, and all other areas in the UK.
Our team of qualified detectives are waiting to accept instructions in your case. Though we generally prefer to have more time to conduct research and prepare for a case; we are often able to conduct surveillance in most areas of England at short notice. Please feel free to get in touch with us outlining your requirements. We will offer you a free quote if we are able to help in your case.
Hiring a private investigator
For many of our clients, reaching out to us is the first time that they have decided to instruct a private detective. We will endeavour to make the process as easy as possible and be on hand to answer any questions that you might have. Our customer service is second to none, which we believe contributes to our high customer satisfaction and retention rates.
When instructing us to provide surveillance, please remember to include all of the relevant information and any details that may help us. If we are conducting personal surveillance, for example, it is typically helpful for us to have the registration of the subject's vehicle, as well as the vehicle's make/model/colour. Information about any distinctive features that might help us identify the subject (for example: tattoos, piercings, dyed hair, distinctive clothing, glasses), can all help. In order to secure the best results possible, please include any small details that could help us during the investigation.
Licensed private investigators in England
Many of our clients are surprised to learn that there is currently no licensing system for private investigators working in England. While most professional detectives believe that a licensing system should be introduced, private detectives working in England typically receive specialised training depending on the nature of their work. Whilst we appreciate the benefits of formal training and licensing, we believe that there is no substitute for the skills that are learned through experience. Our team has over 100 years combined experience of in-field investigation, with many of us receiving formal qualifications in our respective fields.
PrivateInvestigators-UK works with and supports former law enforcement (police) and veterans of the armed forces wherever possible.
England service areas
Because local knowledge makes all the difference, PrivateInvestigators-UK works with local detectives that are based in all counties of England and across most areas of the UK. Please remember to include your UK post code when getting in touch with us so that your case can be handled by our team member in your local area.
Please find a full list of the English counties covered by us in alphabetical order:
Avon
Bedfordshire
Buckinghamshire
Cambridgeshire
Cheshire
Cleveland
Cornwall
Cumbria
Derbyshire
Devon
Dorset
Durham
East Sussex
Essex
Gloucestershire
Greater London
Greater Manchester
Hampshire
Hertfordshire
Kent
Lancashire
Leicestershire

Lincolnshire
Merseyside
Norfolk
North Yorkshire
Northamptonshire
Northumberland
Nottinghamshire
Oxfordshire
Shropshire
Somerset
South Yorkshire
Staffordshire
Suffolk
Surrey
Tyne and Wear
Warwickshire
West Berkshire
West Midlands
West Sussex
West Yorkshire
Wiltshire
Worcestershire