Private investigators in Wales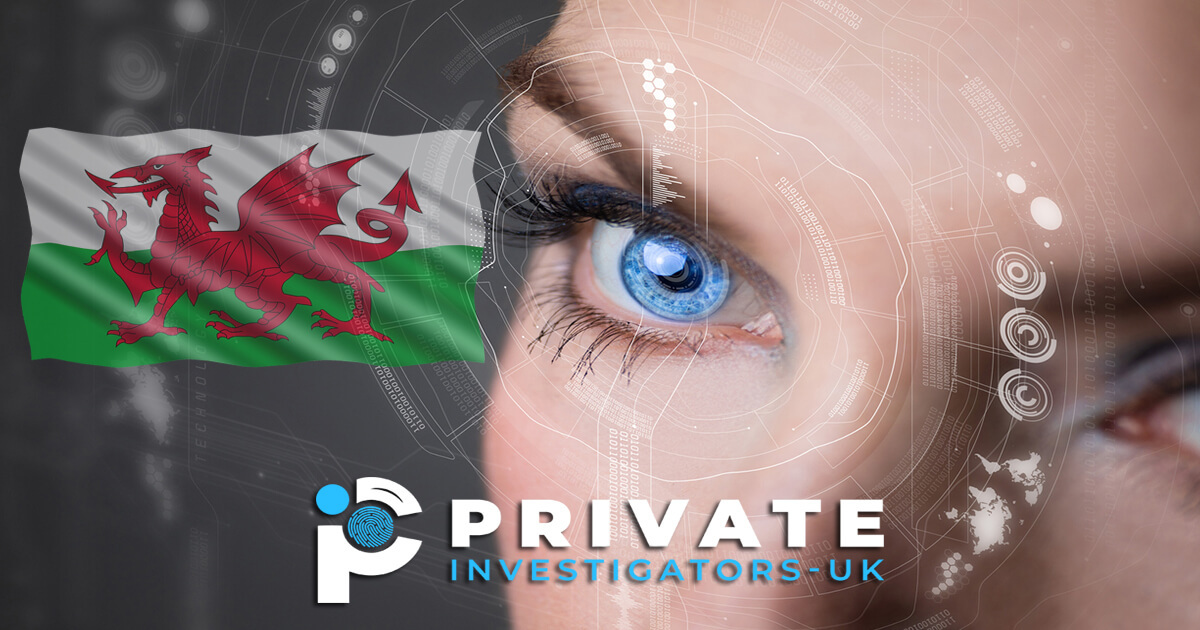 If you require the services of a private investigator in Wales then we can help. We have been carrying out discreet investigations across Wales for over 50 years. Whether you require our help to investigate a cheating partner, find a missing person in Wales, conduct business due diligence, serve court paperwork in Wales, or anything in between, we can help.
We operate across all areas of Wales using our experienced team of local Welsh detectives. Please feel free to get in touch with us for a free quote.
Private detectives in Wales
The bread and butter of our detective agency has typically been providing quality surveillance services at affordable rates. "Personal surveillance" is simply the act of monitoring an individual or a property, following that individual, and capturing high quality images/video as evidence of their activities.
Surveillance can be used to catch cheating Welsh partners, gather evidence for divorce proceedings, gather evidence relating to a personal injury claims, or evidence to be used as proof of cohabitation, and for many, many other purposes.
Our goal whilst conducting surveillance is to remain unnoticed by the subject of the investigation, and to discreetly document their activities using high quality images or video, where appropriate.
If you require a private detective to provide surveillance for you in Wales, then please get in touch with us and include the postcode where you require us to work, and any details about your needs/requirements. If we are able to help in your case then we will offer you a free, no obligation quote.
Local private detectives
We believe that local knowledge and experience makes all the difference, and this could not be more true for completing successful investigations in a place such as Wales. Whether we are serving divorce paperwork or conducting personal surveillance, we feel that the benefits of using experienced, local detectives in Wales are obvious.
Wales is a unique place with its own culture and heritage that should be understood and respected. We believe that our team of local Welsh detectives secures our clients the highest likelihoods of success in each case.
Hiring a private investigator
Many of our clients have never engaged with a private detective before taking the step to get in touch with us and open an investigation. We recognize that instructing a private detective is not an everyday activity for most people. However, the results of deciding to seek professional help from a private detective can often prove rewarding and cost effective.
We offer free, no obligation quotes for all work. Please feel free to get in touch with us one of our experienced team members and let us know how we are able to help in your case.
Each of our clients are assigned case managers who will see the investigation through from start to finish. By assigning one case manager to client, we ensure that you are always in communication with someone that understands your situation. We will be on hand to answer any questions or concerns that you might have while your investigation is ongoing.
If you require our surveillance service then please remember to include as many details as possible that could help us during the investigation. We prefer to have photos of the subject and links to their social media profiles... Details about any vehicles which are used by the subject (and preferably their registration numbers) are also helpful for us to have. Please include any small details that might be able to help us during the course of the investigation.
In many cases, our job is to discover and document the truth. We recommend our clients to prepare themselves for the results in each case; as emotions can run high, particularly with infidelity investigations, and in some cases the information which is gathered as the result of an investigation might prove to be shocking or unexpected. However, nearly all of our clients agree that they prefer to have the truth.
Wales investigation service areas
We cover all areas in Wales. Please find a full list of Welsh counties covered by us below:
Clwyd
Dyfed
Gwent
Gwynedd

Mid Glamorgan
Powys
South Glamorgan
West Glamorgan