Can private investigators trace IP addresses?
January 13, 2023 - Reading time: 6 minutes
As a leading detective agency, we are often asked to help trace people - and for a wide variety of different reasons, from locating debtors to tracing family members and in many other cases. We might be asked to help trace someone based on their past address, phone number, or other information. In cases which involve contact with the subject through the internet, it might be a desire for our client to find someone based purely on their IP address. But is this possible?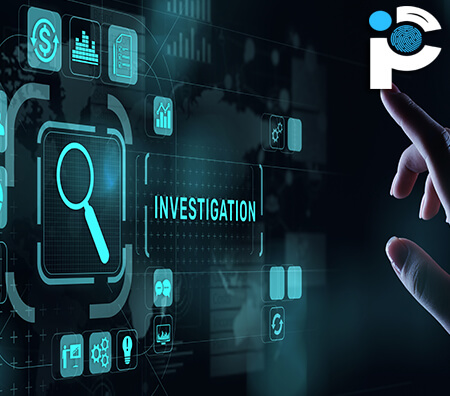 Private investigators are sometimes able to trace people based on their IP address - however, in many cases it is not possible. This article will touch on some of the methods which can be used to trace IP address and gain information from them.
Tracing IP addresses using data leaks
If an IP address features in a data leak, then it might be possible to find information on the user of that IP address. What do we mean by this...? Well, let's say that a person registers for an account at an online retailer while ordering clothes. They will submit their full name, date of birth, home address, along with a password and other details. That information will then be stored by the retailer in their database along with the user's IP address.
If that retailer is subsequently hacked and/or subject to a data breach, then the data will be compromised and likely posted online or sold between cybercriminals. If the data is posted publicly online, then it might be possible for a private investigator to trace the individual by drawing a link between their IP address and other details which are freely available in the public domain.
Of course, not every IP address features in a data leak, and it is therefore not possible to trace every IP address using this method. There is also the issue that multiple different people may use the same IP address over time. While digging up information relating to IP addresses through data leaks can sometimes prove useful, it is not always 100% accurate.
Tracing IP addresses through subscriber data
Tracing IP addresses through subscriber data is the most reliable method to locate the user. "Subscriber data" is data held by the user's internet service provider, which typically includes information such as the client's full name, home address and phone number.
In order to trace an IP address through subscriber data, you will need to request the information from the user's service provider. Due to strict data protection laws, most service providers will not share any information about their customers unless they are obliged to do so. If the service provider is not willing to share data with you, then you may need to instruct a lawyer to subpoena information from them.
Can authorities trace IP addresses?
Yes. Authorities and law enforcement agencies such as the police often trace people based on their IP addresses, in order to conduct investigations and to find the perpetrators of crimes. Server logs can help to pinpoint which user was connecting through a specific IP address at any given date/time, the user can then be identified through the subscriber data held by their ISP (Internet Service Provider).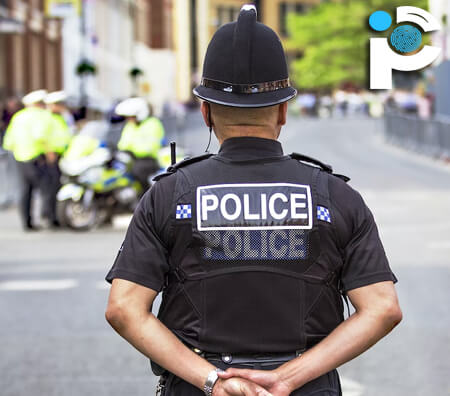 Unlike law enforcement agencies, private investigators in the UK do not have any special rights or privileges to access subscriber data from internet service providers. Private investigators can only attempt to trace IP addresses by searching through data leaks or other information which is available in the public domain.
What type of information can be found from an IP address?
When it comes to gaining information from IP addresses, certain information is readily available in most cases, such as:
The user's city or approximate area
The user's country
Their internet service provider
What do we mean by "approximate area"?
It might be possible to discover that the user is based in London, for example, however it would not be possible to find their full address without contacting the user's internet provider and asking them to reveal that information (or conducting research by means of data leaks or other publicly available data).
Of course, if the subject was using a Virtual Private Network (VPN), a proxy, or an onion routing system such as Tor, then it will not be possible for you to find out which area they are in, or even which country they are connecting from. Various tools exist which can help to check whether an IP address is a known VPN or proxy.
Find GPS coordinates from an IP address
Searching online you might find tools which claim that they can help to 'triangulate an IP address' in order to trace the user and find GPS coordinates for their exact location. These tools are very easy to use, simply copy and paste an IP address and click a button - you will then discover the user's exact location... But is this really the case?
I am writing this article from London, England. When I use an 'IP address trace tool' on my own IP address, I am given the following coordinates as my exact location: 51.5072° N, 0.1276° W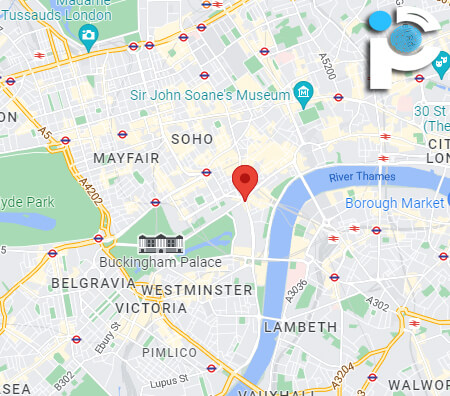 Image: GPS coordinates 51.5072° N, 0.1276° W. Credit: Google Maps
The GPS coordinates '51.5072° N, 0.1276° W' mark the exact centre of London city - of course, this is not my true location. 
'Free IP address geolocation tools' will in most cases simply provide GPS coordinates for the exact centre of the user's city, and in some cases the provided area/city may not be 100% accurate with this type of tool either. It will be necessary to access subscriber data in order to truly find a person's exact location based on their IP address in most cases.