What powers do UK private investigators have?
May 2, 2022 - Reading time: 7 minutes
As a leading detective agency based in the UK, we often find that members of the public seem to lack understanding about the services that are provided by private investigators, and how exactly we are able to help our clients.
Private investigators are often fictionalized in popular films and television dramas, which adds to an enigmatic perception of our industry by some. It may not be until an individual is in a position where they could benefit from hiring an investigator that they begin to learn more about the services that are provided by private investigators in the UK, and exactly what we are and are not able to do for them.
With that in mind, we have put together the following article which answers some of the most common questions and misconceptions surrounding the private investigation industry.
Can private investigators arrest people?
No, private investigators cannot arrest people. Private investigators hold no more power than regular members of the public and are not impowered to make arrests.
Do private investigators carry badges?
Private investigators often carry badges or ID cards issued by their company which can be used to identify them and their credentials.
At the time of writing this article it is not required for private investigators in the UK to carry badges or ID, however in countries which enforce licensing systems it may be required for investigators to carry some form of identity document whilst they are working.
Can private investigators hack social media accounts?
Private investigators must operate within the law at all times and cannot hack into websites, social media accounts, emails, or any other private data, on behalf of their clients.
Private investigators may however use publicly available data from social media and other sources in order to locate subjects and to gather information about their lives. Investigators have also been known to setup 'dummy' social media accounts which can be used to befriend subjects and to gather information from their profiles or to contact them directly.
Can private investigators follow people?
Absolutely, private investigators can follow people for a wide range of different reasons. 
Private investigators follow people in the UK on a daily basis, from infidelity cases where a client suspects that their partner could be cheating on them, to personal injury claims where an investigator might be hired in order to check the truthfulness and accuracy of claims, or to find hidden assets during a divorce, and in many other different cases.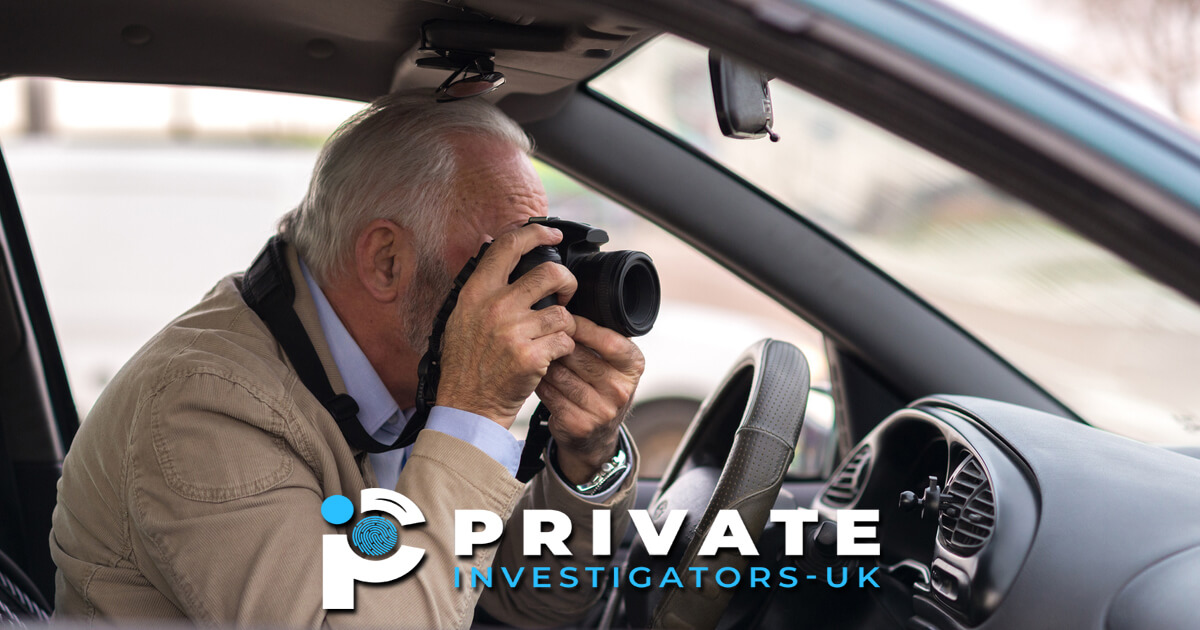 Surveillance can be conducted on behalf of private individuals/companies or lawyers that need to gather evidence which could help them to win a case. Surveillance is also commonly used to resolve personal issues such as catching cheating partners during infidelity cases.
Surveillance can even be used in order to resolve issues such as fly tipping or workplace theft.
Can private investigators gather evidence?
Yes. One of the most useful functions of a private investigator is to act as an impartial third party and to gather evidence. Whether that evidence is subsequently used by a private client in order to make life or business decisions, or used in order to secure a favourable result during a court case.
Whether evidence is being gathered for personal reasons or official reasons, private investigators are often able to save their clients far more than they charge in professional fees, not to mention the priceless satisfaction that can result from achieving a desirable result.
Can private investigators install GPS trackers on cars?
Yes, private investigators are able to install GPS trackers onto vehicles in the UK. Trackers are extremely useful as they allow vehicles to be monitored 24 hours per day without an investigator actively following it for the duration of that time.
GPS trackers are often used in order to track subjects during surveillance cases and to begin surveillance at key moments when the subject is likely to be caught in compromising positions. Data which is gathered by trackers, such as the current and previous locations of the device, can typically be accessed by both the client and investigator through an online control panel.
Can private investigators install bugs inside homes/cars/workplaces?
Investigators around the world are known to use all manner of different gadgets in order to gather information by planting 'bugs' inside buildings or vehicles.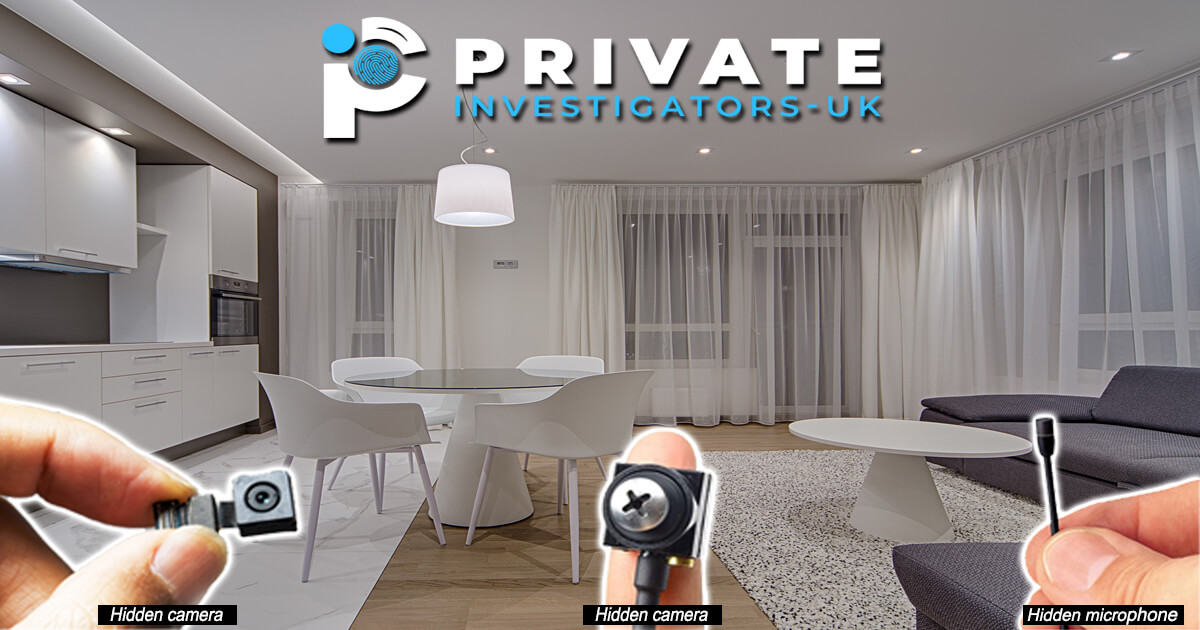 When it comes to installing bugs such as GPS trackers, hidden microphones, or hidden cameras, much depends on the circumstances in each case and why exactly the client would like to deploy such equipment.
While investigators are usually mindful of making sure that bugs are being used properly, that is not to say that everyone with access to such equipment is acting with the same level of ethics. Hidden recording devices are available for anyone to purchase, and searching for bugs is another key service which is offered by us…
Can private investigators find hidden bugs inside my home/car/workplace?
Yes. We offer a debugging service whereby an experienced agent will use specialist equipment to search for any hidden bugs, such as hidden cameras, microphones, or tracking devices. 
Debugging may be required in a number of different cases… Whether an ex-partner has hidden a recording device inside a property they once occupied with a spouse, or a business rival has planted a microphone inside the board room of a rival's firm.
The potential harm which could result from the inappropriate use of these devices is obvious, and many of our clients find it easy to justify hiring an investigator to perform a debugging sweep of their property. 
Can private investigators serve documents on people?
Yes. Many private investigators also offer process serving, during which they will serve documents on individuals or companies.
There are many different cases where you might need an investigator to serve documents for you; whether you need us to serve divorce paperwork, orders to attend court, writs, family papers, non-molestation orders, statutory demands, winding-up petitions or bankruptcy petitions, an investigator will be able to help and ensure that your documents are served quickly and cost effectively. 
PrivateInvestigators-UK
Please visit our homepage for more information about PrivateInvestigators-UK and the different services offered by us.