GPS trackers by Private Investigators UK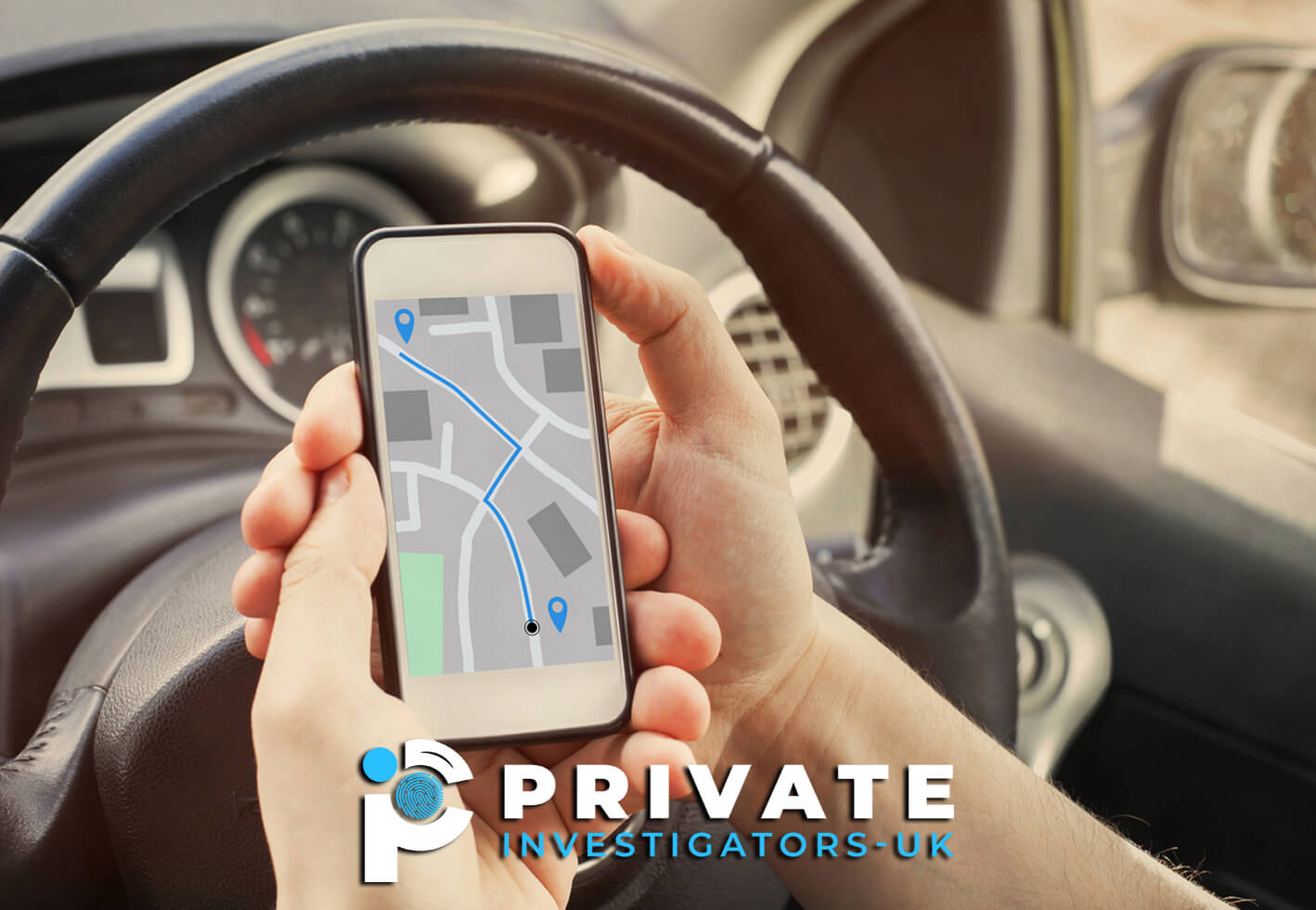 GPS vehicle tracking is a service that we are often instructed to provide by both our private and corporate clients. GPS vehicle tracking is a useful tool in the arsenal of most competent private investigators, with the devices often used to gather vital information on a subject's whereabouts and movements. When tracking devices are used properly and lawfully, they can be a very good means to gather data.
Do you need evidence of the whereabouts of a particular vehicle? Do you need information about the routes taken or the locations visited by that vehicle? Are you seeking evidence that can be used to corroborate your claims? If so then GPS vehicle tracking could potentially act as a discreet and cost-effective solution in your case.
PrivateInvestigators-UK operate a network of detectives across the UK. We are able to supply and install GPS tracking devices on vehicles for our clients. If you would like more information or a free quote, then please feel free to contact one of our experienced team members today. Please note that we will need a UK post code in order to calculate our agent's travel time and offer a quote for work. Please include detailed information with your inquiry so that we are able to fully understand your circumstances.
How do GPS trackers work?
In simple terms, GPS, which stands for Global Positioning System, works by exchanging data with satellites. Tracking devices are able to determine their own locations with relative accuracy using this technology. An accurate location is gained by measuring the time that it takes for a signal to reach at least four satellites. This calculation allows the device to calibrate its own location down to street name level. There are, at the time of writing, over 30 satellites which are relied on by GPS tracking devices around the world. Under the correct circumstances GPS trackers can be accurate within three meters.
While some might find the underlying technology hard to understand, GPS technology is extremely prevalent in the modern world and relied on by a wide variety of different sectors. We find that using GPS trackers to aid in private investigations is often worthwhile, with the results tending to speak for themselves.
Information gathered by a tracking device is typically available through an easy-to-use online control panel; which allows the controller (typically our client), to monitor the vehicle's current location and any movements the vehicle has made since being fitted with a tracking device.
If you suspect that your vehicle may have been fitted with a GPS tracking device without your consent, then we can potentially help to locate and remove it as part of our bug sweeping service.
Detective agencies have typically offered two different forms of GPS tracking device: Those with a "live view" system which allows you to view the vehicle's position in real-time; and devices which simply record GPS coordinates which can then be downloaded onto a computer after the device has been removed from the vehicle. The advantage of "non-live" trackers is that they tend to use less battery power compared with devices which send their position onto the internet through a mobile network. As battery technology continues to improve, we are seeing less demand for this type of device, however, this form of tracker may still be suitable depending on the needs and requirements of our client.
If you require a GPS device to be installed on your vehicle then please feel free to get in touch with one of our experienced team members. Remember to include the location (UK postcode) of your vehicle so that we are able to calculate our travel time. If we are able to help then we will be glad to offer you a free, no obligation quote.
Live GPS tracking devices
One of the main benefits of using GPS tracking devices is their ability to report locations to you in real time. This information can be used to aid with an investigation and allow for the tactical use of personal surveillance.
Typically, data that is gathered by a GPS tracker (such as the location and past locations of your vehicle), can be conveniently accessed through any computer, smart phone or tablet.
Battery powered trackers, which report their location via the internet, can typically offer more or less battery usage depending on the frequency at which they establish and record their locations. The battery life of a GPS tracking device will depend on which model is being used in your case. Newer models, which boast the latest lithium battery technology, can offer the most use before needing to be recharged.
GPS tracking devices and the law
As a leading detective agency based within the UK, we are obliged to follow UK law at all times. We are only able to fit GPS trackers to vehicles when we comply with UK law in doing so.
How to proceed
If you need our help to install a GPS tracker for you then please feel free to contact us and include the UK postcode where your vehicle is located. We require your UK postcode in order for us to calculate our travel time. If we are able to help in your case then we will be glad to offer you a free, no obligation quote.
Please be aware that we do not sell GPS trackers for DIY installation. We offer a GPS tracker installation service across most areas of the UK. If you require a GPS tracking device to be fitted to your vehicle then please feel free to get in touch with us.