UK background check service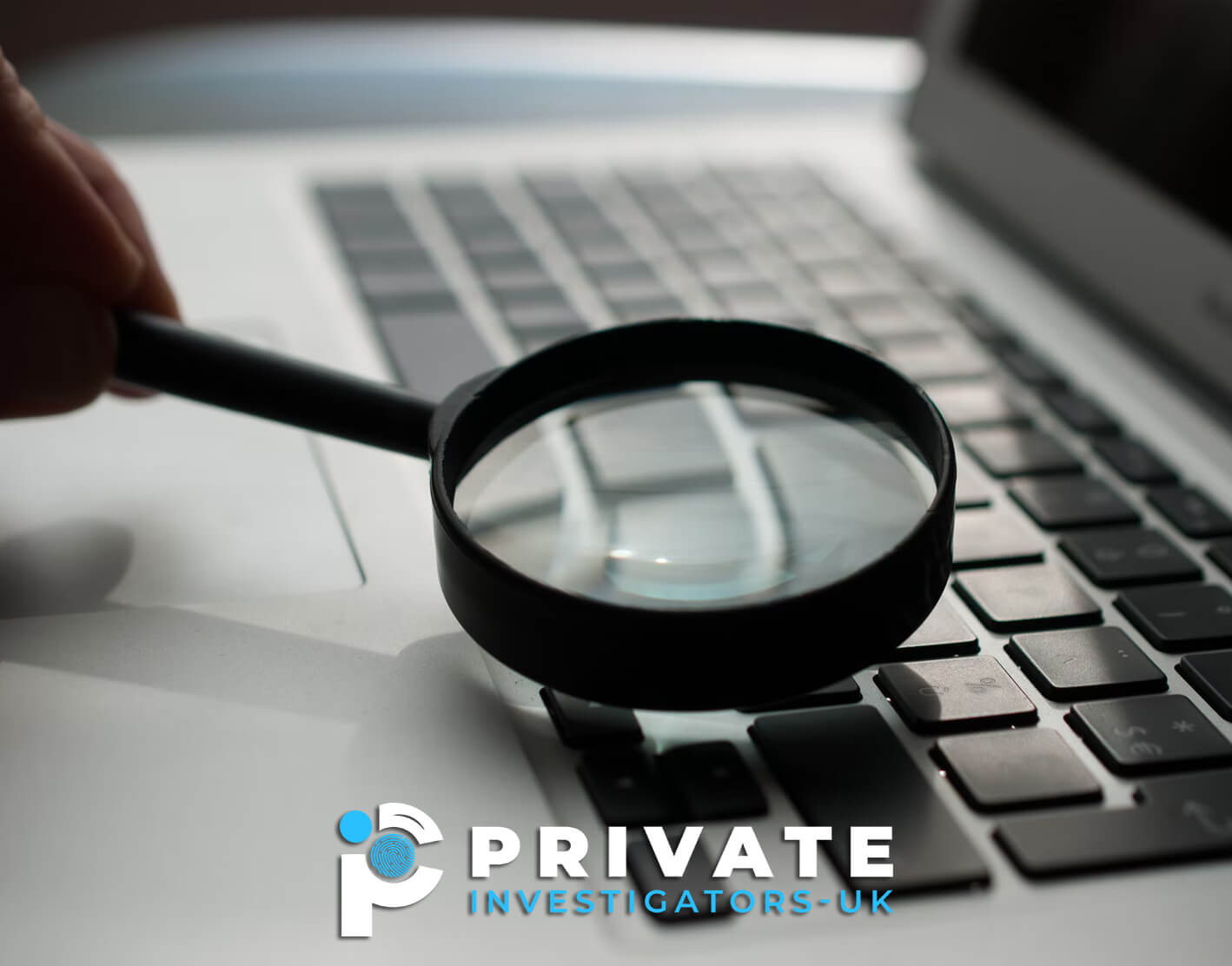 Standard background checks
Standard background checks include the following:
Verification of the subject's personal details: Which may include their full name, home address, contact information, birth, death and marriage verification, national insurance number (if known) / passport details (if known) / driving license (where provided). Identity checks are used in order to verify that subjects are who they claim to be.
Criminal history checks: Court cases / prosecutions / date / courts / judges / defendants / offences and indictments / sentences. Have they been convicted of a serious offence or featured in the media for criminal activity?
Financial checks: Bankruptcy and insolvency searches / credit checks, CCJ check and judgements check. Is the subject insolvent? Is the subject in debt or financially well placed?
Our fee to run standard UK background checks is £295. Please get in touch with us if you would like to order a standard background check.
Enhanced background checks
Enhanced background checks include all information contained in standard background checks, plus the following:
Social media check: Are you aware of the subject's digital footprint and any social media profiles which may be linked to them?
International sanctions check: Are they listed on any international law enforcement, banking or governmental watch lists?
Business interests check: Does the subject hold directorship or have any involvement in any existing companies in the UK or elsewhere?
Reputation checks: Does the subject hold negative publicity in news, media or Internet sources?
Address history check: This check will procure an address history which notes all linked addresses and cohabitants
Our fee to run enhanced UK background checks is £449. Please get in touch with us if you would like to order an enhanced background check.
Why are background checks used?
With the state of the modern world it is no wonder that background checks are becoming increasingly common in the UK. Background checks are one of the most popular services that we provide our clients. We have supplied literally thousands of background checks in the UK and abroad, for cases where they were legally required and in other cases where they may not have been. While pre-hire employee background checks required by law are common, we are seeing an increase in demand for background checks for a broader scope of different reasons. We can help to run a spousal background check if you would like to police check your partner, for example. We recognize that suitable checks are often relied on to safeguard children and vulnerable people in the workplace and increasing for private individuals. Our goal is to understand the needs of our clients and provide the most effective and affordable solutions in each case.
Background checks are suitable for:
Employee and pre-hire checks
Spousal (girlfriend/boyfriend) and premarital checks
Babysitter and care giver checks
Background checks are an effective tool used to protect the integrity and wellbeing of your business by checking for nefarious or otherwise undesirable individuals and allowing you to make informed decisions. The potential to avoid capital loss through negative publicity and/or other damages such as theft means that appropriate checks can help to mitigate financial loss for small, medium, and large businesses alike. To put it simply… Background checks can help to save you money in the long run; which is probably why we have seen an increase to demand for non-mandatory testing in recent years.
Background checks can also prove useful to screen anyone that comes close to your family or loved ones, delivering either peace of mind or information that you would likely be glad to have at your disposal.
We are able to run anything from a simple police criminal records check to a full analysis into a subject's social media and their broader digital footprint. These checks often pay for themselves with the peace of mind (or unpleasant truth) being their ultimate conclusion.
Employee background checks
Employee background checks are required under British law for certain types of job.
For example, the Financial Services Authority requires FCA checks to be performed in order to check that all staff meet their broad set of requirements which aims to check a subject's character, reputation, honesty and competence.
Employees that are working in restricted zones of UK airports must also undergo screening before being issued with an Airside Pass. Candidates which do not meet the Airside Pass requirements are not allowed to enter restricted zones for obvious security reasons.
Employees working in the security industry, where they are involved in protecting people or property, must also undergo background checks in order for their employer to comply with the BS7858 standard.
As an employer, you are obliged to check that your staff are allowed to work in the UK. This check is included by us in most basic background checks as part of pre-employment screening. Failing to check that your employees are entitled to work in the UK could result in a fine of up to £20,000 per employee; making this a vital basic check for any form of pre-employment type screening.
UK criminal record checks
When you consider running a criminal records check for any reason it's important to understand and consider the limitations of the different checks which are available. For example, a criminal records check might indicate that an individual has a clean historic record, however, this person might have proceedings relating to serious criminal charges ongoing in crown or magistrates court. We are able to detect this by checking to see if the subject has recently made a court appearance in the UK. In past cases this check has been used by us to highlight serious criminal proceedings that were ongoing; notably we have processed cases where we disclosed information to our clients relating to ongoing proceedings relating to sexual misconduct that would otherwise have been missed by standard criminal record checks.
We also offer European criminal record checks. Such checks are recommended for British employers that are employing candidates of EU nationality, or British citizens known to have resided in an EU country for any notable length of time. We also offer international criminal record checks which are available in many countries, depending on the needs and requirements of our client. Please get in touch with us to see if we're able to offer a solution in your case.
Social media background checks
In recent years we have seen a sharp increase in demand for social media checks as part of pre-employment screening, and it's easy to understand why that is. Often social media checks are able to unearth information relating to a subject's character that might not otherwise come to light through more conventional checks. Candidate screening of this nature has become a necessity for most employers in the UK. We are glad to offer our assistance and examine a subject's social media footprint.
Offensive or derogatory social media posts made by employees have the potential to damage the reputation and wellbeing of most businesses, which is another factor helping to drive the demand for this type of check.
How to proceed with a background check
While we are glad to accept cases where a straightforward criminal records check is all that our client requires, we can also run full pre-hire checks and social media checks, according to our client's preferences. Please let us know which checks you would like to run when getting in touch with us.
Our job is to understand your requirements that is most effective in your case. Whether you would like to order a background check package or a customized set of checks, one of our experienced team members will be glad to provide you with a free, no obligation quote if we are able to help in your case.